List of all products :-

-> Business Card Scanner
-> Mobile Scanners
-> DocuHub (DMS System)
-> PageManager
-> SecySoft
(Personal Secretary Software)
-> Corporate Directory
-> E-Books
-> USB Memory Pen
-> Digital Camera
-> Scan Pen
- >BPO Forum

...................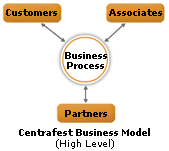 Data Management ( Conversion & Processing ) :
( Key BPO/KPO Services)

We understand that timely access to business documents ensures the smooth functioning of an organization.

Today's fast paced dynamic business environment demands that organizations adopt a document management system that keeps pace with its growth, in the absence of which, administrators and network consultants feel handicapped.

We provide you with the best in industry Data Management Solutions.

Centrafest offers the following Data Management Services:

- Data Entry
- Indexing
- Data Conversion
- Data Digitization
- Data Analysis
- Data Integration

Business Process Outsourcing (BPO) is the management technique of delegating some or all of a particular business process to a third party. Major benefits include improved processes, capital savings and reduced cost and the freeing up of management time to focus on more core activities.

We provide all the functions necessary to handle a wide range of processes including scanning, data capture and handling, inbound and outbound call centers and transactional processing. We have extensive operations in the Asia allowing processes to be managed at the best possible performance/price ratio.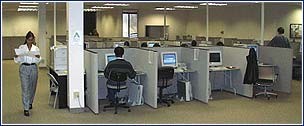 ..............................................................................
Our Vision ( BPO & KPO Division):

To enable global businesses, deliver exceptional customer experience and business processes, by unlocking India's intellectual capital.

Our Mission ( BPO & KPO Division) :

To be the global benchmark in customer service and business process outsourcing, by embodying quality as a way of life.
To be an employer of choice by creating an environment of empowerment, development, excellence and fun.
To consistently deliver outstanding value to shareholders.
To contribute to the community and meaningfully improve lives.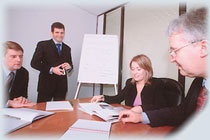 ..............................................................................
Our Core Values ( BPO & KPO Division):

Live by the Customer
Derive and convey genuine pleasure in serving customers and their end-consumers.
Exceed customer expectations on all key performance metrics.
Deliver an outstanding end-user experience.
Add value to customers' businesses.
..............................................................................

Entrepreneurial Spirit ( BPO & KPO Division):

Create and thrive in an environment of constant stretch.
Demonstrate speed of execution and result orientation.
Display initiative and self leadership.
Proactively utilize uncertainty, ambiguity and change as opportunities for growth.

Respect for People( BPO & KPO Division) :

Demonstrate uniform behavior across all levels.
Create an enabling environment of meritocracy.
Value other people's time.
Practice professional etiquette and courtesy.
Emphasize team success over individual triumphs.
Acknowledge courage of constructive dissent.

Passion and Excellence ( BPO & KPO Division):

Exude pride and ownership towards Centrafest.
Celebrate every success and milestone.
Demonstrate high energy and enthusiasm.
Engage extensively across functional levels to attain common goals.
Be the benchmark of excellence for others.

Management by Facts & Data ( BPO & KPO Division):

Install processes, systems and measurement metrics.
Evaluate, measure and review constantly.
Make critical decisions with high granularity of information.
Ensure consistency and accuracy of data.
Eliminate ad-hoc and piece-meal decisions.

Cost Effectiveness ( BPO & KPO Division):

Be guided by profit maximization motives.
Build a lean organization and eliminate waste wherever possible.
Optimally allocate and utilize resources.

Integrity and Openness( BPO & KPO Division) :

Value truth, honesty, transparency and consistency in words and actions.
Keep commitments and meet deadlines.
Own actions and accept mistakes and failures.
Dare to take difficult and unpopular decisions in the interest of organizational objectives.
Act, decide and communicate based on organizational interests, not personal motives.
Readily share knowledge, ideas, and expertise.
Support discretion about sensitive or confidential data with valid reasons for non disclosure.

Web Content Management ( BPO & KPO Division):

Web sites are an integral part of an organization's operations. The right web content management solution can enable your organization to save time and money, improve communications, strengthen business relationships, and increase revenues.

We design and deliver creative web content management solutions for our clients to provide the scalability, flexibility to meet future site requirements.

Database Marketing ( BPO & KPO Division):

Centrafest offers database marketing solutions to its clients. It helps to target your market-segment more precisely which in turn increases customer-satisfaction, saves money, and improves business-performance in the long run.